Parish Information
The History of Bodenham
Photographs of Bodenham
Local Information & Maps
Find Us
Local Amenities & Attractions
Local Walks
Local Services & Useful Links
Notice Boards
Future Events
Parish Newsletters
Parish Plan
Neighbourhood Plan
Parish Council Documents
BFPG Documents
Parish Council
Welcome
Members
Events
Freedom of Information
Code of Conduct
Standing Orders
Data Protection
Council Documents
Bodenham Flood
Protection Group
Welcome
History
Committee/Key Contacts
Events and Meetings
BFPG Documents
Photographs
Parish Hall
Welcome
Committee
Facilities and Rates
Regular Activities
Parish Hall Documents
Events
Local Businesses
Local Businesses
Clubs and Societies
Clubs and Societies
Local Charities
Charities
Bodenham Chapel
Bodenham Chapel
Bodenham Church
Welcome to St Michael's and All Angels Church
The History of the Church
List of Services
Special Events
Bodenham School
St Michael's Church of England Primary School
NOTICE BOARD - LOCAL NEWS
St Michael and All Angels Church Bodenham Notice
UPDATE ON CHURCH SERVICES (AS AT 16 JANUARY)

An update from Revd Paul Roberts;

Just a short line with tomorrow's online worship and links to Bishop Richard's weekly message. Hope you are keeping well?

With every blessing

Paul



Online Worship

Our worship for tomorrow is available from 9am by following this link:
https://www.youtube.com/watch?v=pswwOjc6EnA&feature=youtu.be

We will have a Eucharist recorded from one of our churches next week.

Bishop Richard's message is available here
https://www.youtube.com/watch?v=gJbzlaHplGE


In your prayers

Please do pray for the following people and situations on Sunday and in the coming week ahead.


For those ill or housebound at this time: Jean Archer, John Benson, Vic Burles, Fred Downes, June and Elizabeth Gwynne, Mike Henderson, Janet Lloyd, Ray Williams and Rhoda Woodcock.


For the souls of Elizabeth Amor, Chris Nenadich, Doris Stevens, John Vaughan and Grant Vincent and their families at this time.


My leave
A reminder that I am on leave from Monday 11th January, returning on Tuesday 19th January.


Open the Book
I shall be contacting people on my return with a view to recording Open the Book assemblies for our three primary schools in the benefice. Those of you who know the OtB project, the idea is that primary school children get to hear all the well known (and a lot of the less well known) stories of the bible over a three-year cycle. Usually this involves a certain amount of dressing up and acting, however in these current circumstances we are planning to read through the scripts on zoom (though acting is of course still encouraged). The Zoom meetings would be recorded and edited and used for assemblies. Currently Open the Book has only been used at Bodenham, so lockdown is a great opportunity for the bible to be heard in our schools too.
If you would like to hear more about this, please contact Rosie – rose_roberts_arts@yahoo.co.uk.


Friday Morning Prayer
Friday morning prayer is back on this week. We use our epiphany prayers on Page 24 and Psalm 100.

https://us02web.zoom.us/j/81442753285?pwd=aGwvbDR0N29jOGFRek9DbXNtRHhsQT09#success

By telephone:
- dial: 0203 481 5237 (or 0203 481 5240, 0208 080 6591, 208 080 6592)
- you will then be asked for the Meeting ID this is: 814 4275 3285#
- ignore the instruction about your "participant ID" by pressing #
- finally the password which is: 388438 #

Date posted: 16/01/2021

---
[top]
The Marches Surgery Notice
VACCINE - PLEASE DON'T RING THE SURGERY

We're all excited that the Covid-19 vaccine is coming, but Marches Surgery have an important request:

The Marches Surgery is urging patients NOT to call the practice with COVID-19 vaccination queries.

Our telephone lines are currently being tied up with these calls.

Invitations will be sent to patients as more vaccine arrives. Please await your letter/ text message/ telephone call.



Please be patient, you will be contacted when it's your turn

.


Date posted:
11/01/2021
---
[top]
Notice
SAFFRONS CROSS CLICK AND COLLECT SERVICE

COVID 19 LOCKDOWN 2021

Due to the latest restrictions Saffrons Garage will be offering a click and collect service.

Order before 14.00pm for collection the next day between the hours of 10.30am and 14.30pm, for Monday collection order by 14.00pm Friday.

To place an order you either email or phone:

Email: sharon@saffronscross.co.uk
Tel: 01568-797337

Collections: Monday-Saturday only

Please note: Meat is delivered in twice a week on a Monday and Thursday, so if meat is required please order in plenty of time.

We will also be able to offer a paper delivery service for BODENHAM ONLY.

Date posted: 07/01/2021

---
[top]
St Michael and All Angels Church Bodenham Notice
COVID-19 - UPDATE ON SERVICES AND EPIPHANY WORSHIP

An update from Revd Paul Roberts:

Well, here we are again! Another lockdown, but in knowing a little more of what to expect and with the vaccine in sight, I hope the prospect of the forthcoming weeks does not feel quite as uncertain as last March.

Under this lockdown church worship has not been prohibited; worship can continue subject to a new risk assessment. I have been in discussion with our churchwardens as to what worship provision would be safe and appropriate. Together, we have concluded that, owing to the size and layout of our smaller churches, it would be safer to limit worship to St Michael's Bodenham and St Mary's Marden for the remainder of this month where the risk posed by the more transmissible new strain of the virus can be better managed.

No public worship will take place during January at St Michael's, Felton; Holy Trinity, Preston Wynne; the Amberley Chapel; or the two Sutton Churches, St Nicholas and St Michael.

Our remaining services will be short, said communion services at 9.30am (Bodenham) and 11.15 (Marden) each Sunday in January. Please continue to book in with Jess Tidball for worship at Marden; we will monitor the situation at Bodenham to see if booking in will be required.

These services are open to anyone from the benefice; please remember to observe social distancing, follow marked one-way routes and refrain from mingling with those from outside your household before and after worship. Please think carefully about your health and well-being when considering attending gathered worship.

The Churchwardens and I will continue to monitor weekly how the R rate changes coupled with the number of people who have received their first vaccine this month. From this and any other relevant data we will then decide what we will do in February and beyond.

Online services will continue to be offered in the meantime. And I very much look forward to the time, in the not too distant future when we can pass in the aisles and mingle to our hearts content! And as the Bishop of London recently wrote:

"There is hope. The vaccination programme is underway and, as Christians, we have a deeper hope in God that comforts us beyond fear itself. As we have been remembering this Christmas Season, even in the midst of our darkest fears, that hope brings light."

Our Epiphany Service will be available from 5.30pm this evening by following this link:

https://www.youtube.com/watch?v=20_-98QVhGE&feature=youtu.be

A more detailed update will be sent on Saturday, but in the meantime, the Bishop's New Year Message can be viewed here:

https://www.youtube.com/watch?v=h-UPINgGjl0


Every blessing

Paul


Date posted: 06/01/2021

---
[top]
Herefordshire Rural Hub CIC Notice
RURAL HUB NEWSLETTER (JANUARY 2021)

The January Edition of the Rural Hub Newsletter is now available. To see/ download it please click on the 'more details' link below.

You can also find lots more information on the Rural Hub website at www.herefordshireruralhub.co.uk/.

Date posted: 19/12/2020
Link: Click here for more details

---
[top]
Bodenham Flood Protection Group Notice
ELECTION OF NEW BFPG COMMITTEE

Following the recent members' vote, the proposed new Committee has been elected (with the exception of the Events Co-ordinator who has been co-opted).

The new Committee will stand up with effect from 1 January 2021 and would like to express the Group's sincere thanks to Babs and Tony Mitcheson for their excellent work and leadership for the last 12 years.

To see/ download the updated contacts list please click on the 'more details' link below.

Date posted: 16/12/2020
Link: Click here for more details

---
[top]
Samaritans Notice
WHAT TO DO IF YOU'RE NOT FEELING OKAY

Samaritan volunteers are available to support anyone struggling to cope, 24 hours a day, 365 days a year.



What to do if you're not feeling okay.



You can get in touch about anything that's troubling you, no matter how large or small the issue feels. We're here to listen, no judgement, no pressure, and help you work through what's on your mind. We'll never tell you what to do.


Phone free on 116 123.


Email jo@samaritans.org.


Write to:

Freepost RSRB-KKBY-CYJK
Chris, PO Box 9090
Stirling FK8 2SA


Visit the local Hereford branch website at https://www.samaritans.org/branches/hereford/.

In May 2020 Samaritans also launched a free Self-Help app to encourage people to be kind to themselves and look after their emotional wellbeing. The app aims to provide a means of accessing support for people who may struggle to use Samaritans' listening service, or find it difficult to express how they are feeling when talking to someone.

Visit https://selfhelp.samaritans.org/ to try out or download the new web-based app and find out more.

Date posted: 06/12/2020
Contact Tel: See above
Email Address: See above
---
[top]
Siward James & Arkwright Trust Charity Notice
SIWARD JAMES GOLDEN JUBILEE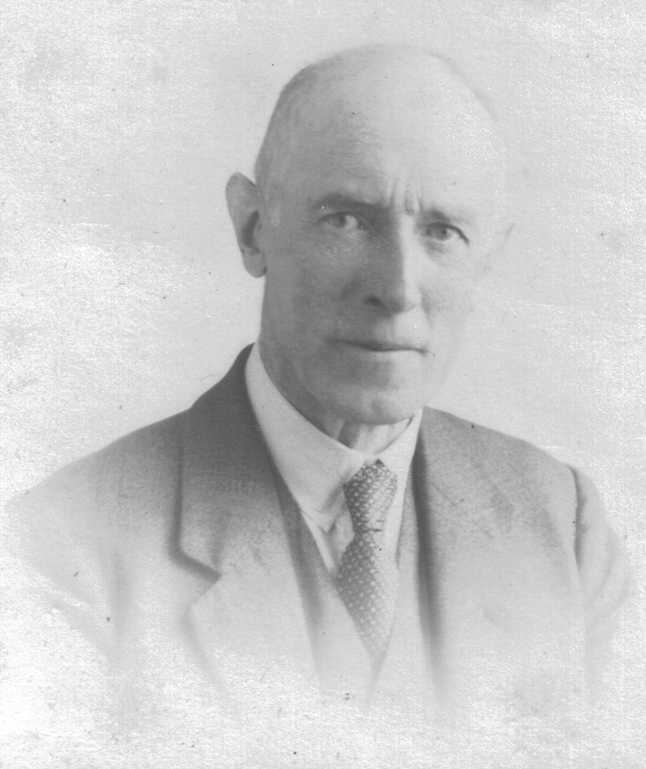 50 years ago, on November 20th, 1970, Siward James Close was officially established. Its founder and chief benefactor, Siward James, was a Birmingham solicitor with strong family links and a great love of Leominster and its surrounding villages. 20 bungalows were built to form a circular group within an area of lawns and hedgerows, with attractive views across the Lugg meadows to Bun Hill, and with St Michael's church tower in the distance.

There was room to incorporate, in 1994, 3 further units, after the sale of Arkwright Cottage Homes.

The 1970 opening was performed by Lady Hereford, supported by local councillors and officials, and the Chair of the trustees was occupied by Thomas James-Moore, a member of Siward's extended family. Together they have overseen contented occupancy by a total of 124 residents.

Siward James Close has thus played a consistently important and welcome role during 50 years of change in Bodenham. It offers security, and the membership of a real community for local citizens. The Trustees meet regularly to ensure smooth running of the Close, and they have a clerk for administrative and financial matters. Personal and social concerns are handled on a daily basis by a warden, centrally situated in her flat, which is part of a centre with meeting rooms and facilities for social activities.

More information can be found on this Website by going to 'Charities at http://www.bodenhamparish.org.uk/charities.asp?oCategory=Charities and scrolling down to the Siward James entry.

Roll on the next 50 years!
Date posted:
06/12/2020
---
[top]
Marden Guides and Senior Section Notice
GIRLGUIDING NEWS (DECEMBER 2020)

Marden Guides & Brownies and Sutton St Nicholas Rainbows were not able to celebrate Remembrance Day as we usually do, but we still laid our poppy wreath at Marden war memorial and we did a variety of Remembrance activities at our zoom meetings – painting poppies on stones, making poppy pinwheels and a Remembrance memory game, and we talked about what Remembrance Day means. Hopefully by next year things will be more normal.



~~~~~~~~~~~~~~~~~~~~~





Welcome to Sutton & Marden Rainbows, Brownies & Guides – the fun starts here!



For Rainbows (Age 5-7) please contact Laura at email Suttonrainbow@gmail.com.
For Brownies (Age 7-10 years) contact Trish on 01432-880859
For Guides (Age 10 – 14 years) contact Alison on 01432-880094 or email mardenguides@outlook.com.

Guiding is fun for adults too! You could help us regularly, or just occasionally if you prefer. Perhaps you have some special skills that you could share with us. If you are interested, please contact Alison or Laura.

Alison Thomas – Guide Leader

Date posted: 06/12/2020
Contact Name: See above
Contact Tel: See above

---
[top]
University of Southampton Notice
COVID-19 SURVEY - REQUEST FOR VOLUNTEERS



This is a request for volunteers to participate in a Covid-19 survey run by the Faculty of Medicine at the University of Southampton:



I work on a National Institute for Health Research (NIHR) funded research project based at the University of Southampton. We're looking to recruit members of the public to take part in a large-scale survey on the preventative behaviours people are taking to avoid catching COVID-19 and the long-term effect of those that have suffered from COVID-19 during the pandemic.

The survey is aimed at everyone, including you, and this is the specific link to the survey: https://pharma.unige.ch/limesurvey/index.php/326544?lang=en.

To make our findings as meaningful as possible, we are hoping to get a broad range of participants from across the UK. As such, local parish and town councils seem, to us at least, to be a good way to reach people that we wouldn't normally be able to reach. If you have a local community group (either online or in person) would you be willing to help up spread the word about our research?

Details about the project can be found here and we have social media posts that link to the survey set up for ease of sharing from our Facebook and Twitter accounts here and here. Also, if you think you would make good use of a poster or small fliers, please get in touch and I would be happy to send you the appropriate materials.

We are particularly keen to feedback our findings to any community that helps us with this project. If that is of interest to you let me know and I will add you to our update list and send you a summary of our findings once the project is completed.

I'm always happy to have a quick chat if you have any questions about our work, so if you would like to know more please do get in touch.

Best wishes,

Dr Richard M Clarke

Research Fellow (RTO Covid-19 project)
Primary care, Population Science and Medical Education
Faculty of Medicine
University of Southampton
University Road
Southampton
SO17 1BJ
United Kingdom
Twitter @RichClarkePsy

Date posted: 05/12/2020

---
[top]
St Michael and All Angels Church Bodenham Notice
LIGHT UP THE TOWER!

This Christmas we will be lighting the top of the church tower as a visible symbol of hope at the end of 2020.

Sponsor an evening's illumination in memory of someone or to gives thanks for something. Minimum suggested donation—£20.

Proceeds divided between the lighting project and St Michael's Hospice.

Dates between 20th December and 2nd February available.

Contact Rev Paul Roberts—797863 or rector@maundchurches.org.uk

Date posted: 26/11/2020

---
[top]
Bodenham Ramblers Notice
WINTER WALKS 2020/ 21
BODENHAM RAMBLERS HAVE BEEN BLOWN OFF COURSE!

Despite our best endeavours, we have found ourselves unable to stay on course to deliver our programme of winter walks. Currently, we cannot say exactly when we will start walking together again. In the meantime, we urge all who can to keep on making use of the wonderful network of public rights of way that we are lucky enough to be able to enjoy here in Herefordshire.

The Bodenham Ramblers' last walk was on Bircher Common. A lovely place to walk with boundless possibilities, if you haven't discovered it yet.

Bircher Common is next to Croft Castle, North of Leominster on the road that runs from Mortimers Cross via Lucton to Orleton (the B4362), just a short drive from Bodenham. If you would like to walk there, you'll find a good place to park if you turn up Welshman's Lane at the War Memorial on the B4362 just after Yarpole and before Bircher. It leads you to the Common where you turn half right along a track for 150yards and park on grass.

Bodenham Ramblers hope we will soon be back on our collective feet again and you would be very welcome to join us to discover more of the many footpaths and bridleways criss-crossing all over our County. For further details and updates regarding our walks please contact:
Jo Weightman on 01568 797989 or see our web page at
http://bodenhamramblers.btck.co.uk/

Date posted:
26/11/2020
---
[top]
Wellington Community Notice
AVIAN FLU OUTBREAK

On Wednesday 11 November a zone was declared around a farm at Knapton, Bush Bank and Wellington is in the 10k outer zone for that outbreak. The strain is H5N8 and Public Health England advises that there is little danger to the virus passing to humans. Please do not touch dead birds.

At the time of writing, (14 November) an avian flu prevention zone has now been declared across the whole of England to mitigate the risk of the disease spreading.

Unfortunately, the outer zone of our local outbreak, includes Bodenham, Wellington and Brockhall gravel pits where there are large numbers of wild water fowl.

Major poultry producers have to take special measures and backyard owners of small numbers of poultry including chickens, ducks and geese are urged to strengthen their biosecurity measures in order to prevent further outbreaks of avian flu.

If you should find a dead bird particularly, gulls, swans, geese, ducks and birds of prey, please contact Defra help line on 03459-335577. Defra collect some of these birds to test them to help understand how the disease is distributed throughout the country. Full information can be found on the government web site, https://www.gov.uk/guidance/avian-influenza-bird-flu.

Janet Lyke on behalf of the CLP implementation team.
Wellington Community

Date posted: 15/11/2020

---
[top]
Bodenham Flood Protection Group Notice
YOUR VILLAGE NEEDS YOU!
YOUR VILLAGE NEEDS YOU!



Despite the current ongoing COVID issues, the weather and seasons do not stop for anything! The Bodenham Flood Protection Group, which has been ably and successfully run for a number of years by Babs and Tony Mitcheson, is going to have to go through some big changes in the months to come.

For a number of reasons, we are losing key members of the group, including the Mitchesons, and so are having a recruitment drive! The group has been key, over the last 12 years, in keeping the village as safe as possible from flooding; in fact, if not for the work the group did throughout last year, then the issues with Storms Ciara, Dennis and Jorge in February could have been much worse.

We are a friendly bunch, run as a sub group of the Parish Council. We run working parties at set points in the year clearing drains, gulleys and watercourses and filling and stockpiling sandbags at fortnightly working party sessions between April and October. In 'normal times', we hold an annual BBQ, coffee morning and quiz night to raise funds, and are always open to other ideas!

The main thing here is to call out to anyone who thinks they could spend a bit of time either on the committee (we will have a number of roles to be filled in the next few months) or on working parties. Even if your property is not directly at risk from flooding, the group is a good way to join a community effort and an excellent way to meet people as well as keeping fit on the working parties! With Babs and Tony sadly having to move on, we desperately need to invigorate the group - it would be a great shame and a detriment to the village if the group had to close down.
If you would like more information, or better still, can volunteer your time (!), please contact Debby or Adrian House on 01568 797305 or at debbyjhouse@icloud.com. Please, if you think you can help or you would like to know more do get in touch!



Please help us to keep this invaluable group going for the village!



Date posted: 04/11/2020

---
[top]
Herefordshire Wildlife Trust Notice
BODENHAM LAKE NATURE RESERVE

The specialist wetland creation contractors will be returning to Bodenham Lake in September. They will continue their work to create islands for ground nesting birds, wading birds and a bank for sand martins and kingfishers to nest in. Re-profile work is done in autumn, outside of the bird breeding season and, although this work was originally planned for 2019, we were forced to reschedule due to prolonged flooding.

Machinery will be delivered to site at the end of August and removed at the end of October. We will likely have to close the whole site for a day or two to make sure that machinery can be delivered and collected safely. We will promote any closure dates as soon as possible.

Earlier in the Summer

Bodenham Lake is an important nature reserve and has received over £500,000 of funding in the last few years to create shallows and establish reedbeds which are important for wetland wildlife. This year, an oystercatcher chick fledged successfully for the first time at the site following the habitat creation work. The initial lockdown of the country in spring and resulting peacefulness at the reserve also ensured that this was a fantastic year for wildlife at the site.

The partner organisations managing Bodenham Lake (Herefordshire Wildlife Trust and New Leaf Sustainable Development) kept the lake car park closed until last month to try to avoid the scenes of anti-social behaviour seen at sites across the UK as lockdown lifted. However, as soon as the site was reopened, anti-social behaviour and littering increased and birds have abandoned their nests after people have accessed the islands.

Sophie Cowling who is managing the habitat creation projects at the site said: "Swimming and water sports are not allowed at the site with the exception of some limited activity run by Hereford Triathlon Club. The behaviour seen over the weekend will have caused so much disturbance to the wildlife at the Lake. We do want people to enjoy the site, but it is primarily a nature reserve and we need to balance protecting the site for wildlife and allowing visitors access to enjoy this wonderful reserve. Our latest work was to create islands within the Lake as breeding refuges for birds and it was heart breaking to see that people have been using these instead for recreation.

Over 10% of our freshwater and wetland species are threatened with extinction in the UK, and we've lost 90% of our wetland habitats in the last 100 years. There are only a limited number of wetland sites remaining within the county for our wildlife, so it is vital that we protect those we have."

While Bodenham Lake is currently open to visitors daily, swimming and fishing are prohibited at the Lake. The Lake is unsafe for recreational swimming being over 10 metres deep in places, with very cold water and regular blooms of toxic blue green algae in summer months. Visitors are asked to be respectful of the wildlife and ensure dogs are under close control at all times at the Reserve.

https://www.herefordshirewt.org/bodenhamlake

Date posted: 08/09/2020

---
[top]
Bodenham Bowling Club Notice
BOWLING CLUB NEWS (SEPTEMBER 2020)

Like all Bowling Clubs we have been mindful of the risks from C-19. However, we're pleased to say that with the recent easing of restrictions and the following of guidelines, we were able to get back on the Green at the beginning of August. With matches against opposing clubs cancelled for the whole season, we decided to ease our way back by playing just on Monday evenings (starting at 5pm) with games amongst our own club members. We'll be continuing until the end of the season, 21st September. It's been a real pleasure to get back to practising our skills and having some fun.

If you'd like to find out more about bowling in Bodenham, we'd be pleased to see you on a Monday evening, obviously keeping to social distancing and leaving a contact number.

Jean Fryer
Secretary
01568-797338

Date posted: 08/09/2020

---
[top]
Bodenham Parish Hall Notice
PARISH HALL NOW OPEN FOR BUSINESS AGAIN!



The Parish Hall is now open for business again, but subject to strict Covid-19 guidelines. These, together with other information about hiring the Hall and about its facilities, can be found in the 'Parish Hall' section on the left hand side of this web page.



Date posted: 01/09/2020
Contact Name: Robin Knott
Contact Tel: 01568-797835

---
[top]
Herefordshire Wildlife Trust Notice
BODENHAM LAKE - UPDATE

Just to let you know that blue green algae is starting to bloom on the lake. This poses particular risks to dogs, which can be killed by ingesting the water.

As you may be aware, we are closing the carpark on Friday, Saturday and Sunday evenings to reduce the antisocial behaviour that is occurring at the Lake particularly parties, fires, and littering. The gate will be locked at 7pm and reopened at 8am.

We're also hoping to work more closely with the police to reduce disturbance to wildlife, particularly birds which have been forced to abandon their nests due to people swimming out and accessing the new islands. Luckily, the Oystercatcher chick managed to successfully fledge.


Date posted: 16/07/2020

---
[top]
West Mercia Police Notice
WATER SAFETY - DROWNING PREVENTION WEEK



Open Water Safety



West Mercia Police encourage people to stay safe when in or near open water and highlight the hazards associated with it.

Drowning Prevention Week 12-19 June 2020. Download the RLSS UK's free water safety resources here https://www.rlss.org.uk/drowning-prevention-week. #EnjoyWaterSafely #BeALifesaver #DPW.

Every year, and in particular during the warmer summer months, the police receive reports of people jumping into rivers, canals, lakes, reservoirs and quarries, and getting into difficulty.

Some people have been successfully rescued but tragically a number have lost their lives. According to the Royal Life Saving Society UK (RLSS UK) 85 per cent of accidental drownings happen in open water, often due to a lack of understanding or awareness of the dangers at such locations.

There is also a misconception that such tragedies usually involve people who are poor swimmers. In fact the shock of sudden cold water immersion or inhalation can cause instant death due to a condition known as vagal inhibition or 'reflex cardiac arrest'.

This has been attributed as a cause of cold water deaths and can affect the strongest of swimmers and the fittest of people.

However you don't have to go swimming or paddling to be at risk. The RLSS UK says that the largest proportion of drownings in the UK involve people walking or running next to open water.




The Dangers

:

Anyone using open water or near it needs to be aware of hazards and other risk factors including:


Injury if jumping or diving into water which is shallower than it appears


Deeper water than expected, which can increase the risk of drowning if you get into difficulty


Cold temperatures, particularly in deeper water, which can make swimming difficult and make it harder to get out


Open water can be very cold even on a hot summer's day, leading to cramp and breathing difficulties


River banks can be unstable and liable to collapse if you get too close to the edge


If you are in the water the loose and slippery sides of quarries and banks can make if difficult to climb out


There may be hidden obstacles or objects under the surface which could trap a person or cause injury


Strong currents can rapidly sweep people away and they may be present even when the surface looks calm


It is often difficult for the emergency services to access open water sites such as quarries and river banks off the beaten track.




Top Tips To Stay Safe:



It is clear from all of the above that everyone needs to take extra care when in or near open water and to adhere to the following safety advice:


Take notice of warning and guidance signs - water conditions are constantly changing


Swim parallel with the shore, rather than away from it, and avoid drifting in currents


Get out of the water as soon as you start to feel cold


Alcohol and swimming should never be mixed


If walking or running keep away from the water's edge and supervise youngsters at all times


Don't use airbeds at open locations where they may be carried into deeper water and may not stay afloat


Don't swim near weirs, locks, pipes and sluices


Only enter water where there is adequate supervision and rescue cover


Wear recommended safety equipment - for example life jackets/helmets for canoeing


Don't jump/dive into open water unless you are sure of the depth and that there are no submerged hazards


Getting trained in first aid, rescue and resuscitation techniques could save a life


Ensure children know how to swim and that they do not enter the water alone.




Water Safety Links:



Royal Life Saving Society UK
The drowning prevention charity is the UK's leading provider of water safety and drowning prevention education. For more information about RLSS UK: Visit rlss.org.uk, follow on Twitter - @RLSSUK; visit Facebook page facebook.com/RLSSUK or call 0300-323 0096.

Royal National Lifeboat Institution
Funded by charitable donations the RNLI has saved at least 140,000 lives at sea since 1824 and is another good source of water safety information.

The Royal Society For the Prevention Of Accidents
More information on water safety can be found on the website of RoSPA, a charity dedicated to saving lives and reducing injury which was founded more than a century ago.

Date posted: 02/06/2020

---
[top]
Notice
THANK YOU SAFFRON'S GARAGE!

Betty and David Tilford would like to say how much they have appreciated the noble efforts of Sharon Collin and her staff, Debbie & Eva, at Saffron's Garage in delivering groceries, etc. during the current Covid-19 pandemic. No doubt other residents, who, like them, have been forced into complete isolation, would also like to express their thanks for this absolutely invaluable service.

Date posted: 15/05/2020

---
[top]
Bodenham Parish Council Notice
REPORTS TO THE ANNUAL PARISH MEETING

Each year local clubs, societies and other organisations are asked to report on their activities over the previous 12 months. These reports are then presented to the Annual Parish Meeting held in May and subsequently included in the Minutes of that Meeting.

This year, because of the Covid-19 pandemic, the Meeting had to be cancelled, but the following three reports have been received and you can read/ download them by clicking on the links below:


Bodenham Christian Fellowship: Annual Report 2019-20.


Bodenham Community Charity: Annual Report 2020.


Bodenham Flood Protection Group: Annual BFPG Report 2019-20.


Date posted: 13/05/2020

---
[top]
St Michael and All Angels Church Bodenham Notice
OPPORTUNITIES FOR WORSHIP (UPDATED)

A message from Revd Paul Roberts:

Paper worship resources are available from Rev Paul Roberts - please phone him on 01568-797863 if you would be interested in receiving some.

Bodenham Chapel will be open from 10am -4pm for prayer, and it is hoped to shortly reopen St Michael's Church, following flood recovery work. NB Please keep a safe distance apart from other people who might be visiting. Please do not use our churches if you feel unwell (pastoral support via the telephone can be offered instead). Please wash your hands before and after your visit.

I have created a YouTube channel. It will contain recordings of worship and prayer from around our churches. Please do subscribe! I shall also email around links to newly uploaded videos.
https://www.youtube.com/channel/UCK7rth7d-imUT5yjr87vZ5A

If you are on Facebook, a number of churches and organisations are Live Streaming Worship. This means you can watch live, or visit their Facebook page later and watch the worship.


Hereford diocese plan to stream a broadcast every Sunday from a different church each week.


Maund Churches - I will do my best to livestream worship from one of our churches at 9.30am every Sunday.
https://www.facebook.com/Maund-Group-of-Churches-Herefordshire-721470118219064/

The BBC is also doing a fantastic job at stepping up broadcasting of all types to deal with this situation, including religious broadcasting. Please do check out the schedule.

We face unprecedented time, but our hope is in the strength of the Lord. Together, we can overcome. May God bless you all.

Date posted: 03/05/2020

---
[top]
Herefordshire Council Notice
LEOMINSTER FOOD BANK

As part of the response to Covid-19, parish councils within the wider environs of Leominster have been made aware of the support offered to people in need by Leominster Food Bank and how to contact it.

To see a short briefing note, which explains how someone gets referred and how the system works, please click on the 'more details' link below.

The Food bank mobile is 07715-410575 and the email address is leominsterfoodbank@gmail.com.



You may also like to get in touch to offer support to the Food Bank.



Date posted: 29/04/2020
Link: Click here for more details

---
[top]
West Mercia Police Notice
PCC'S DEDICATED FUND FOR COVID-19 SUPPORT GROUPS

West Mercia Police and Crime Commissioner has launched a dedicated fund to ensure support groups at the heart of the community have the resources they need during the current COVID-19 pandemic.

The fund has been established to allow Town and Parish Councils across West Mercia to apply for money to purchase essential items that will allow them to continue providing support to those that need it most.

With communities across West Mercia staying at home and following Government guidance, the PCC is also encouraging residents to volunteer in their community.

Community groups play a vital role in keeping spirits up and reducing the stresses of social isolation. Whilst face-to-face meetings and group gatherings are no longer possible there are still ways to ensure our most vulnerable neighbours are cared for.

The Commissioner said: "COVID-19 is a concern for us all across West Mercia and during these uncertain times we must work together to ease the situation. Keeping everyone connected is crucial in ensuring that the most vulnerable are not alone. I have seen communities come together throughout West Mercia to provide services such as collecting medication, essential shopping and offering phone and video calls.

"This new fund will give volunteer groups the opportunity to fund essential items such as face masks, gloves and ID badges, enabling them to continue the vital work they are doing in our communities. As Commissioner I would encourage you all listen to guidelines issued by the Government, look out for each other and register for volunteer schemes in your area."

For more information about the fund and how to apply visit: https://www.westmercia-pcc.gov.uk/about-your-pcc/pcc-grants-scheme/.

More information about offering and accessing support across Herefordshire can be found here: https://www.herefordshire.gov.uk/covid19help.:


Date posted: 08/04/2020

---
[top]
Herefordshire Community Foundation Notice
NATIONAL EMERGENCIES TRUST CORONAVIRUS APPEAL FUND

The Herefordshire Community Foundation is accepting applications for grants from the National Emergencies Trust (NET) Coronavirus Appeal Fund.

Groups in Herefordshire will be able to apply for support from this Fund to help people and communities affected by the Coronavirus outbreak. Monetary grants will be available to local charities and groups, not individuals.

Eligible organisations include, but are not limited to:


registered charities, including charitable incorporated organisations;
constituted organisations and non-registered charities;
community interest companies and community benefit societies (Community Foundations can use their own policy);
parish and town councils (if the funded activity is not deemed part of their statutory duties);
Parent Teacher Associations (PTAs);
Churches and other religious organisations (if the funded activity is not deemed to be proselytising);
Other voluntary community organisations or those not constituted but deemed appropriate by the Community Foundation under this Programme


There is more information (and the opportunity to donate) at https://www.herefordshirecf.org/.


Date posted: 02/04/2020

---
[top]
St Michael and All Angels Church Bodenham Notice
ADVANCE NOTICE - CHURCH FLOWER FESTIVAL POSTPONED

Sadly, it has been decided that, given the present coronavirus Covid-19 situation, the Church Flower Festival planned for 11-13 September will have to be postponed to a date to be decided in 2021.

Date posted: 30/03/2020

---
[top]
West Mercia Police Notice
LOCAL POLICING RESPONSE TO COVID-19


Chief Superintendent's update on local policing response to COVID-19



West Mercia Police officers will be providing reassurance and support to their local communities over the coming weeks after the government's appeal for the public to limit contact with others.



Chief Superintendent Tom Harding said today that he believes local communities will work with the police to help support the NHS in their response to the COVID-19 virus.

He said: "There is no doubt we are entering a critical phase to our policing response to COVID-19 and we are currently working to focus our resources towards our frontline response. I'm confident our communities will work with us and we will support them by educating and guiding where we can. We're engaging with business and individuals - the majority of whom are respecting the new rules to protect themselves and their families. However, a small minority have been advised and dispersed. The advice is simple - Stay home, save lives.

"I'm really pleased to see the majority of people are now listening to government's request for us to limit non-essential movement as this is helping to support the work of the NHS. For the minority who think it's still okay to ignore the warnings then we won't shy aware from using our enforcement powers to protect our communities. We will direct, fine and arrest if necessary.

"We will also be out speaking with the public and conducting roads policing checks which will involve randomly stopping people to make sure their journey are within the rules.

"This global pandemic is a national emergency and I am sure we will all work together to help protect the elderly, the vulnerable and those most at risk in our communities. By following the national advice we can all help to make a difference."

Chief Superintendent Harding said officers themselves are practising social distancing and are working alongside the same colleagues to prevent them coming into contact with more people than is absolutely necessary.

Our chief officers will continue to work closely with our partners both locally and nationally to ensure we all provide the service needed to keep the public safe and informed.

Our advice to the public remains the same. We're here in number - if you need us and we can be contacted via our website (click here) or 999 in an emergency situation.


Stay up to date with the latest news for West Mercia Police https://www.westmercia.police.uk/.

Date posted: 27/03/2020

---
[top]
Notice
SAFFRON'S CROSS GARAGE DELIVERY SERVICE

This service is now up and running, but Sharon at Saffron's Garage has asked that you only use it if you are in one of the groups of people who must remain at home at all times. This applies to those at highest risk from Covid-19, including the elderly and those with underlying health conditions.

A reminder that the government movement restrictions for other people permit going out to buy essentials, but as infrequently as possible.

Orders can be placed by phoning Sharon on 01568-797337. An online ordering system is being developed with Sharon to ease the work on her.

For deliveries into our parishes, a local volunteer will be collecting the orders and delivering them. The volunteer will leave the goods where agreed, with appropriate social-distancing and hygiene measures used.

Please note this is a volunteer service so no payment or tip is involved. If you wish to recognise the voluntary effort then please make a donation to a local charity, as so many will be losing many sources of fundraising at this time.

Date posted: 26/03/2020

---
[top]
West Mercia Police Notice
COVID-19: STATEMENT FROM THE CHIEF CONSTABLE

Chief Constable Anthony Bangham said: "Today, in the light of further developments at both a national and local level, and taking full account of the announcement yesterday evening by the Prime Minister, I wanted to reassure the communities of West Mercia that we will continue to work hard to keep you safe and support you through the coming weeks.

"We are working with our partners across local authorities, emergency services, health and local charities to ensure we provide, not only an effective policing service, but a range of other services and support mechanisms for our communities, particularly for the vulnerable and those most in need.

"This is a national emergency and we have now taken the decision, along with our partners, to declare this as a major incident across Worcestershire, Herefordshire, Shropshire and Telford.

"Like everyone, we as an organisation, are also feeling the impact of the COVID-19 virus. However, please be assured that we are taking effective steps to mitigate this impact to ensure essential activities and services are maintained.

"Following the Prime Minister's announcement we are working with Government and policing colleagues at a national level to fully understand and see how best these new measures will be enforced should this be required. But I want to reassure our communities that any action will be carried out in a professional and proportionate manner.

"I understand that this might temporarily alter our relationship with the public and our communities, and therefore I implore each and every one of you to adhere to the instructions given by Government as it would be preferable not to have to take any enforcement action. However should it be required, we will take the necessary action as we must always make the safety of the vulnerable our priority. Please work with us, our partners, your neighbours and wider communities to overcome the challenges we all face during the next few weeks with patience, compassion and understanding.

"We are here 24/7 and will respond to you as and when you need us but we have today moved to a more critical level of policing in our force and some functions will have to reduce in order for us to reprioritise our emergency response. We understand that these new restrictions will also place added pressure and strain on families and individuals but there is support for you. If you feel threatened or in danger, or you need the police for any reason we are on the end of the phone. We do want to ensure we are keeping our emergency 999 number and our emergency responders free and available for those in need, so if you need to report non-urgent crime or information, please use our website and report online.

"Thank you to all our communities for your patience, understanding and the wonderful neighbourhood spirit that we are seeing demonstrated across West Mercia. Keep looking after each other and together we will be successful through this difficult time."

Police and Crime Commissioner John Campion adds: "We all have our part to play in easing this situation and reducing the burden on the police. I have confidence that West Mercia Police will do what is necessary, but change in behaviour is what will get us through. People will start to see more uniformed officers out on the streets playing a key role in keeping communities safe. I urge people to heed the advice given by the Government and police to reduce the pressure on the emergency services where possible.

"I am reassured by the steps being taken by the force during these uncertain times, and will continue to work closely with them and ensure they have the resources they need to support our community as we beat this virus together."

Date posted: 25/03/2020

---
[top]
West Mercia Police Notice
INFORMATION ABOUT MOTs DUE BEFORE & AFTER 30 MARCH



From 30th March 2020, MOT due dates for cars, motorcycles and light vans will be extended by six months. This is being done to help prevent the spread of coronavirus.





For information about what to do if your car, van or motorcycle's MOT due date is up to and including 29 March 2020 visit the link below

:
https://www.gov.uk/guidance/coronavirus-covid-19-mots-for-cars-vans-and-motorcycles-due-before-30-march-2020.

You must NOT take your vehicle for its MOT if you, or someone you live with, have COVID-19 symptoms, or if you're extremely vulnerable from COVID-19.

The symptoms are:


a high temperature – this means you feel hot to touch on your chest or back (you do not need to measure your temperature)


a new, continuous cough – this means coughing a lot for more than an hour, or 3 or more coughing episodes in 24 hours (if you usually have a cough, it may be worse than usual)

Find out what to do if you have these symptoms on the NHS website at https://www.nhs.uk/conditions/coronavirus-covid-19/


Date posted: 25/03/2020

---
[top]
NextDoor Notice
VOLUNTEERS TO HELP WITH DELIVERIES, ETC (UPDATED)

More than twenty Nextdoor members have volunteered to help the over 70s stay safe and healthy at home while in isolation against Covid-19.

They offer to arrange on-line or other shopping, collect prescriptions, collect and deliver parcels for posting and dog-walk. They are all happy to be asked to help. To see their contact details and other information please click on the 'more details' link below.

The volunteer and needs coordinators for each of the three local parishes are:


BODENHAM: Coordinators: Bodenham Watch: dedicated phone line: 01568-605065 Email: support@bodenhamwatch.org.uk


MARDEN: Coordinators: Mike Thomas 07835-980291 and Kate Ryan 07980-310696


SUTTON ST NICHOLAS: Coordinators: Stan Gyford 01432-880687, 07596-004614 Email: thegyfords@btinternet.com and Keith Lawton 01432-880817.

.

Date posted: 24/03/2020
Link: Click here for more details

---
[top]
St Michael and All Angels Church Bodenham Notice
ADVANCE NOTICE - VE DAY LUNCH CANCELLED

Owing to the current coronavirus COVID 19 threat the VE Day Lunch planned for Sunday, 10 May 2020 has been cancelled.
Date posted: 19/03/2020
Contact Name: Cllr Jim Crane
Contact Tel: 01568-797095

---
[top]
Bodenham Watch Notice
MORE HELP FOR THOSE WHO NEED IT

Bodenham Watch have circulated the following information:

"If you are elderly, a vulnerable person or self-isolating as a result of COVID-19 (Coronavirus), and you need help, we have a team of local volunteers who are ready to assist.

We're working closely with Rev Paul Roberts, The Marches Surgery and the Co-Co Project here in Bodenham with the support of the Parish Council.

We can help and assist with prescription collections and deliveries, food shopping, dog walking, posting mail, putting bins out and many other things. If you are alone and just want someone to talk to, we can call you for a chat.

If you need our help:

You can call us on our dedicated phone line:
01568-605065

Email:support@bodenhamwatch.org.uk

We also have a website:
https://www.bodenhamwatch.org.uk/ which we will keep updated.

**Please keep this leaflet in a safeplace, for future reference**"

To see/ download the leaflet please click on the 'more details' link below

Date posted: 19/03/2020
Link: Click here for more details

---
[top]
Bodenham Leisure Club Notice
LEISURE CLUB NEWS (APRIL 2020)

We are sorry to announce that the next few monthly meetings have been cancelled due to the coronavirus outbreak. We will keep all members notified of the current situation as and when we know it. Here's wishing everyone safe and well.

If you need any further information, please contact our Chairman, Gwen, on 01568-797868 or Programme Secretary, Katrien, on 01568-797551.

Date posted: 18/03/2020

---
[top]
Bodenham Flood Protection Group Notice
ADVANCE NOTICE - BFPG MEETINGS CANCELLED PRO TEM

In consultation with members it has been decided to temporarily suspend the Group's monthly meetings while Covid-19 remains a threat.

Instead the Chairman will send out a monthly report to keep all members up-to-date with flood-related issues.

If you have any flood related concerns, or just wish to contact us either by phone (01568-797170) or email (babsmitcheson@aol.com), please feel free to do so.


Date posted: 18/03/2020

---
[top]
Bodenham Parish Hall Notice
PARISH HALL NEWS (MARCH 2020)

100 Club Results:

January 2020:

1). No.104 - Syvia Haighway
2). No. 9 - Norma Lloyd
3). No.56 - Mick George

February 2020:

1). No.36 - Ann Herbert
2). No. 107 - Bob Clarke
3) No. 29 - Anita Griffith


Hiring Charges from 1 January 2020



Main Hall
£10.00 per hour (Minimum charge £12.50)
Stage Only
£6.00 per hour
Committee Room
£6.00 per hour
Store/Back Room
£10.00 per evening
Party/Dance
£130.00 from 6pm - midnight. £10.00 per hour for additional hours.
Concert/Musical Evening
£10.00 per hour (Minimum charge £65.00)
Quiz Night/Bingo
£10.00 per hour (Minimum charge £32.00)
Children's Party under 14
£10.00 per hour (Minimum charge £30.00)
Jumble Sale
£10.00 per hour (Minimum charge £48.00)
Wedding
£225.00 per day. Hourly rate applies for the previous/ following day.


Parish Hall Management Committee

Anyone wishing to get involved in the running of the Hall - new or old residents - can speak to any member of the Committee (listed under the 'Committee' link in the 'Parish Hall' section in the left-hand column on this page) or contact Gwen Bowden on 01568-797868.


BODENHAM PARISH HALL REGULAR ACTIVITIES SCHEDULE

For the schedule of Clubs & Societies meetings at the Hall and the regular weekly activities there please click on the 'more details' link below.


For bookings, please contact Robin Knott at robinknott835@btinternet.com with your name, telephone number and an indication of what is required. You will be contacted as soon as possible.

For general enquiries, please contact Gwen Bowden at gwenllian.bowden@btinternet.com.


Date posted: 01/03/2020
Link: Click here for more details

---
[top]
Bodenham Flood Protection Group Notice
ADVANCE NOTICE - ANNUAL QUIZ NIGHT

The Annual Quiz Night will be held on Friday, 27 November in Bodenham Parish Hall starting at 7.00pm. Details to follow nearer the time.

Date posted: 29/02/2020
Contact Name: Babs Mitcheson
Contact Tel: 01568-797170
Email Address: babsmitcheson@aol.com
---
[top]
Herefordshire Community Foundation Notice
ADDITIONAL FINANCIAL SUPPORT FOR FLOOD VICTIMS

In addition to the financial support available from Herefordhire Council to victims of the recent flooding (see the Notices under 'Latest Notices' on the Home Page of this Website), the Herefordshire Community Foundation are also offering their support to those who have suffered from Storm Dennis and need help with, for example, clothing, food, accommodation, dehumidifiers, etc.

To see the application form please click on the 'more details' link below.

Date posted: 22/02/2020
Link: Click here for more details

---
[top]
Bodenham Parish Hall Notice
PARISH HALL COMMITTEE MINUTES (5 DEC 2019)

The confirmed Minutes of the Parish Hall Management Committee Meeting held on 5 December 2019 are now available. To see them please click on the 'more details' link below.

Date posted: 15/02/2020
Link: Click here for more details

---
[top]
Bodenham Parish Hall Notice
PARISH HALL COMMITTEE MINUTES (25 SEP 2019)

The confirmed Minutes of the Parish Hall Management Committee Meeting held on 25 September 2019 are now available. To see them please click on the 'more details' link below.

Date posted: 11/12/2019
Link: Click here for more details

---
[top]
Maund Group of Parishes Notice
COME AND JOIN THE BENEFICE CHOIR



If you like singing come and join the Benefice Choir

.

2019 Benefice Choir Carol Service practices are to be held at Marden community/school hall:


Sunday 8th December 2.30-3.30pm
Saturday 14th December 10am
Saturday 21st December 10am



Carol Services:





Sutton St Nicholas

Sunday 15th December 3pm




Preston Wynne

Sunday 22nd December 11.15




Marden

Sunday 22nd December 3pm ( probably in
the school hall)


Amberley

Christmas Eve 24th December 6.30pm

It would be lovely to be able to come and sing, but you may not be able to make all of the practices or all of the Carol Services.



If you fancy singing with Bodenham Choir

, their practices are on Fridays and their Carol Service is on Sunday 22nd at 6pm. (Venue to be arranged)



For more details Contact Jess Tidball 01568-797227 or Tony Smith 01432-278751.



Date posted: 02/12/2019
Contact Name: See above
Contact Tel: See above

---
[top]
West Mercia Police Notice
TELEPHONE SCAM OPERATING ACROSS HEREFORDSHIRE

As already reported in the 'Crime Prevention Alerts' section of this Website, West Mercia Police have seen a recent increase in fraudsters claiming to be from various police services around the country.

In the latest scam across Herefordshire and Worcestershire there have been several successful and unsuccessful attempts to defraud people using telephone scams, including one in Bodenham. In some cases thousands of pounds have been successfully taken from elderly and vulnerable residents by criminals pretending to be police officers. West Mercia Police are asking for help from the public to warn the wider community and to pass on,

particularly to elderly relatives or neighbours

, information about these scams and to ask them not to trust anyone who asks them for their bank details.



In a number of attempts a 'DC Rose' was used as an alias. The deception can also be carried out in several ways, such as:


A phone caller pretending to be a police officer who is investigating unidentified activity/ fraud in their bank account and that they must cooperate with the 'investigation'.
The victim is then persuaded to withdraw funds and hand them over to the 'investigators', either by some remote means or in person to a courier.
The victim is told that, if the bank cashier queries the large withdrawal, they are to say it is for work/repairs in the home or Christmas shopping.
Alternatively the victim may be asked to hand over bank cards, vouchers or other valuable items. They may also be asked to transfer funds to another account, which is controlled by the fraudsters.

These scams can be extremely convincing and manipulative. The fraudsters may give (alleged) crime numbers, investigation details, and job titles. They will always claim that the transaction must be done in secret. The fraudsters condition their victim not to trust bank branch staff, which can make it hard for those staff to help.

These calls are not genuine and payments should not be made. No legitimate bank/building society, police officer, or business will ever phone you to ask you to give them your card, your PIN, or your cash in the way we've described above.

West Mercia Police Detective Sergeant Jon Cooper from the Economic Crime Unit said: "Don't trust anyone who calls you about your bank details. Always hang up and wait 10 minutes to ensure the call has disconnected before calling 101.

"If you want to check they are legitimate, find their number via directory enquiries and call them back.

"Use a different telephone to make sure the line is clear. If they are genuine, you should be able to get through to them. You can also check what they are saying is true with your bank.

"The scam can be very elaborate, very convincing and cruel. If you think someone is trying to scam you, tell someone straight away. Don't be pressured. Give yourself time to stop and think.

"Please remember the police will never contact you asking for your bank card or cash. If someone does, it's a scam – provide no details and hand nothing over, hang up and report it immediately to Action Fraud at https://www.actionfraud.police.uk/ or 0300 123 2040."

Most of the above has been taken from the West Mercia Police Website. To see the full report please go to https://www.westmercia.police.uk/news/west-mercia/news/2019/november/telephone-scam-operating-across-herefordshire-and-worcestershire/



Finally, to see/ download two posters which may be useful in spreading the word to vulnerable relatives or neighbours please click on the 'more details' link below.



Date posted: 24/11/2019
Link: Click here for more details

---
[top]
Bodenham Flood Protection Group Notice
A WAKE UP CALL

Every Summer the Secretary of the Bodenham Flood Protection Group (BFPG) sends out emails to everybody on the Group's mailing list, reminding them that Winter is approaching and asking them to check their flood precautions and to confirm how many sandbags they have, whether or not the sandbags are in good repair, whether they need more, and so on. Despite this, over the past weekend (26-27 October) a number of people on the list have found themselves faced with possible flooding and have made last minute emergency requests for sandbags.

Clearly in most cases, despite reminders, they had either not bothered to think ahead and request the sandbags they needed in good time, or they had failed to look after the sandbags they already had so that these were fit for use when the emergency arose. In one case a householder who had repeatedly confirmed that they had the 52 sandbags previously delivered to them, denied that they had any at all.

If you do need sandbags there are plenty available to all local residents, whether you are on the BFPG mailing list or not. (If you are not on the list, but would like to be added to it, please just email the BFPG Secretary at BabsMitcheson@aol.com).

Furthermore, rather like the NHS, sandbags are free at the point of delivery (although we all have to pay for them through the Parish Precept element of our Council Tax). If you want some, all you have to do is to contact your BFPG Area Representative whose details you can find under 'Committee/ Key Contacts' in the BFPG section in the left hand column of this Website, as well as in every edition of the Bodenham Newsletter. Alternatively, you can get in touch with the BFPG Secretary at BabsMitcheson@aol.com or on 01568-797170.

Also, like the NHS, the point of delivery is not normally your house – we are a small, entirely voluntary organisation, whose members are mostly OAPs, and you will be asked to collect any sandbags yourself from one of our stocks around the Village (although we can deliver them in special cases of disability or infirmity). What we CANNOT

do is supply you with sandbags – even for collection - when flooding is imminent or actually taking place; first, we may not have transport capable of getting through flood water, especially between Bodenham Moor and Bodenham, and, second – and most importantly - we will already be working flat out to protect the vulnerable members of the community most in need of our help.





The lesson is therefore very simple – BE PREPARED.



So far as sandbags are concerned:


Work out how many you need well in advance;
Request and collect them in good time;
Store them properly protected from water and sunlight so that they do not biodegrade;
Check them regularly; and
Immediately repair or replace any that are no longer fit for purpose. (We can provide you with empty sandbag covers and, in special cases, help with the work itself).

The same principles apply to other flood precautions such as flood barriers, warm and waterproof clothing, gloves, wellingtons, torches and their batteries, etc.

You may never need them, but you just might - and then, if they are not ready, it will be too late.

Date posted: 28/10/2019

---
[top]
The Cinnamon Trust Notice
CAN YOU HELP?

The Parish Council have received a letter from Sally Collins. The Appeal Administrator for the Cinnamon Trust, saying that the Trust has a resident of Bodenham, who is asking for some dog walking support.

The Cinnamon Trust is the national charity for the elderly and terminally ill and their pets. It seeks to keep owner and pet together for as long as possible with the help of a national network of volunteers who assist when day to day care poses a problem. The Trust is now requesting help both in providing support in the particular case already mentioned and in meeting its more general need for additional volunteers in the Bodenham area. For more information please click here.

The Trust's aim is to relieve the owners of any worry concerning the welfare of their pets both during and after their own lifetime, making it unique amongst charities. To see the Trust's poster please click on the 'more details' link at the bottom of this page.

All volunteers help in the ways that are most appropriate to them. Teams take it in turn to visit housebound owners to take the dog for a walk; volunteers foster pets as one of their family when owners face a spell in hospital; they take pets to the vet; even clean out the budgie's cage or cats' litter trays.

If you would like to register, or even have a quick chat about registering, just call Sally or Tressa direct on 01736-758707 or email sallycollins@cinnamon.org.uk or tressaherriott@cinnamon.org.uk

The volunteers can gain access to our volunteer page on our website at https://cinnamon.org.uk/ or by emailing us at volunteer@cinnamon.org.uk.

Any help you are able to give will be very gratefully accepted.


Date posted: 20/10/2019
Link: Click here for more details
Contact Name: See above
Contact Tel: See above

---
[top]
Bodenham Parish Hall Notice
PARISH HALL COMMITTEE MINUTES (17 JULY 2019)

The confirmed Minutes of the Parish Hall Management Committee Meeting held on 17 July 2019 are now available. To see them please click on the 'more details' link below.

Date posted: 27/09/2019
Link: Click here for more details

---
[top]
St Michael and All Angels Church Bodenham Notice
ST MICHAEL'S WEATHERVANE APPEAL - CAN YOU HELP?

The Church Weathervane is in the shape of a Cockerel. It came from Whitecross Church in Hereford and was placed on the Church Tower in 1976. It has been a feature of St Michael and All Angels' Church for over 40 years.

Three months ago, after Storm Hannah, it was seen to be balancing, rather precariously, on one leg because the pivot mechanism had seized and a leg had been (rather painfully) wrenched from its body in the wind.

The weathervane has now been removed from the tower and is in need of complete restoration or replacement. At the same time one of the finials on the tower was found to be cracked and so this, too, will have to be repaired.

The costs of this work is not yet known, but current estimates are around £12,000. Once we can fully cost the project we will be able to apply for grants from heritage bodies which should mean we will be well on the way to restoring the tower to its former glory.

We are very grateful to everyone who has donated to date - donations received so far exceed £2000! For those of you who still wish to donate, cheques marked on the back "Weathervane Appeal" can be dropped at the Vicarage or at Field Edge, Chapel Lane. Please note that due to changes in banking regulations, cheques must be made payable to the exact name on the church account which is 'PCC of St Michaels Bodenham'.

Other fundraising ideas or payment in other forms gratefully received! Contact Revd Paul Roberts on 01568-797863 or Jim Crane on 01568-797095.


Date posted: 04/09/2019
Link: Click here for more details

---
[top]
Community Wheels Notice
DO YOU HAVE A NEED FOR TRANSPORT?

Community Wheels provides community Transport across North and Central Herefordshire. We provide travel for people of all ages who do not have access to a car and are unable to use public transport due to personal / mobility difficulties or its unavailability. Ring for more information on 01568-615785.



Due to its success, we are looking for volunteer drivers. If you are over 21, have a car and some spare time, we'd love to hear from you. A few hours a week could make a huge difference to someone without transport. Our drivers volunteer their time and receive payment for the miles they drive.



Help others – Learn new skills – Meet new people – Have fun!

Please contact Linda for an informal chat on 01568-737940 or email linda.jones@hvoss.org.uk.

Date posted: 04/09/2019

---
[top]
St Michael and All Angels Church Bodenham Notice
DO YOU HAVE A FRIENDLY FACE?

St Michael's Church are looking for people to help welcome people at weddings and funerals. As an Assistant Verger, you would work alongside members of the church congregation who offer a friendly face to those coming to church for these important family occasions. This is a great, occasional way of meeting new people and giving something back to the community.

No previous experience necessary, training given A small fee is available.

If you are interested in finding out more, please contact Revd Paul Roberts on 01568-797863 or at revdpaulroberts@gmail.com

Date posted: 02/09/2019

---
[top]
St Michael and All Angels Church Bodenham Notice
'COME AND SING'




In the Benefice Choir for
the Maund Benefice Group Service
at St Michaels Church of All Angels
on St Michael's Day,
Sunday 29th September at 10.00am.

Practices are on
Friday 20th & Friday 27th September
at Bodenham Church at 5.30pm.




Date posted: 02/09/2019

---
[top]
West Mercia Police Notice
RISKS OF SWIMMING IN LAKES, QUARRIES OR OPEN WATER



Please do not risk swimming in lakes or quarries or open water.





West Mercia Police are asking those enjoying the current heat wave not to attempt to swim in lakes, quarries or any type of open water to cool off.



Please visit a licensed pool or swimming baths that has a lifeguard on duty. The warning comes from officers in a bid to save lives.

Water is often a lot colder than you think, quickly draining your energy. The body's first reaction when entering cold water is to take an involuntary intake of breath but instead of air, water is taken in to the lungs.

Our area has a wide variety of lakes, quarries and waterways, all of which carry hidden dangers and with the summer holidays now upon us, this danger is only going to increase, with more and more people thinking that it's perfectly safe to swim in open water.

Our advice to anyone considering going into the water is just not to do it. However, we know that people will still be tempted. So if you are out with friends and you do decide to swim, then don't drink alcohol, as this will inhibit your ability and perception of risk and will leave you unable to deal with the cold water shock. Stay together and look out for each other. If something does happen, call 999 immediately, do not attempt a rescue yourself.

For further tips and advice, please visit https://www.rospa.com/leisure-safety/water/advice/children-young-people/.

Date posted: 25/07/2019

---
[top]
Bodenham Parish Hall Notice
MANAGEMENT COMMITTEE MINUTES (22 MAY 19)

The confirmed Minutes of the Parish Hall Management Committee's Meeting held on 22 May 2019 are now available. To see them please click on the 'more details' link below.

Date posted: 22/07/2019
Link: Click here for more details

---
[top]
Bodenham Parish Hall Notice
PARISH HALL MANAGEMENT COMMITTEE 2018 AGM MINUTES

The confirmed Minutes of the Annual General Meeting of the Parish Hall Management Committee held on 18 July 2018 are now available. To see them please click on the 'more details' link below.

Date posted: 22/07/2019
Link: Click here for more details

---
[top]
Bodenham Parish Hall Notice
PARISH HALL MANAGEMENT COMMITTEE MINUTES -20 MARCH

The confirmed Minutes of the Parish Hall Management Committee's Meeting on 20 March 2019 are now available. To see them please click on the 'more details' link below.

Date posted: 11/07/2019
Link: Click here for more details

---
[top]
Notice
DO YOU HAVE ANY SPECIAL MEMORIES OF BODENHAM LAKE?




Do you have any special memories of Bodenham Lake? Do you remember when it was a working gravel pit? The Hereford Wildlife Trust are trying to capture the unwritten history of the Lake and would love to hear from you.

Please get in touch with Lugg Wetland Gem project volunteer Anne Cottringer at anne@cantilupe.co.uk
or by telephone on 07985-042 357.



Date posted: 16/02/2019

---
[top]
SIL Notice
SERVICES FOR INDEPENDENT LIVING (SIL)



SIL is a user-led, not for profit organisation which has been supporting people in Herefordshire since 1996.



SIL provides the following services:


The

Independent Living at Home Service (ILH)

which works with family carers and individuals to ensure disabled and older people can live the life they choose and have control over decisions which affect them.


A

Direct Payment Support Service

for those choosing to employ their own personal assistants or care workers, which provides employment advice; bookkeeping services; payroll services; and pensions administration.





Training for the Workforce

. SIL's qualified trainers deliver a range of nationally recognised qualifications for both internal and external learners.



For further further information please click on the 'more details' link below to see the poster.

If you know of any local resident who may benefit from SIL's services, please get in touch with their offices direct. (The contact details are on the poster).

Date posted: 04/01/2019
Link: Click here for more details

---
[top]
Notice
BODENHAM COMPASSIONATE COMMUNITY




Bodenham Compassionate Community
~ Co-Co ~

Co-Co is a group of volunteers trained by St Michael's Hospice who will visit clients in their homes to help alleviate loneliness and reconnect them to the community.

Anyone can be a Co-Co Volunteer. All you need is to be concerned about the people in the community around you and an hour or so to spare each week.

We are looking for more volunteers and further training will take place in the spring.

If you are interested please contact Karilyn or Richard on 01568-797434 or email at karilynandrichard@googlemail.com.

Volunteers are matched to their client so it is hopefully a pleasurable and rewarding experience for both.



Date posted: 06/12/2018
Contact Tel: 01568-797434
Email Address: karilynandrichard@googlemail.com
---
[top]
Notice
THE BODENHAM BOOK OF REMEMBRANCE

1918-2018. One Hundred Years have passed since the end of the First World War.

A Book of Remembrance was published, at the time, to coincide with the blessing of our War Memorial. An exact facsimile of this precious booklet has been produced to commemorate this sombre anniversary. To cover costs, it will be on sale for a suggested minimum
price of

£3

. As notional profits will accrue to the Church, any extra which is donated to purchase this unique record would be most welcome.

The booklet can be obtained from:


Any Church Service
Bodenham Post Office
Lilian at Old Post Office (797640)

The print run will be limited, so do buy early!

Date posted: 01/11/2018

---
[top]
Herefordshire Wildlife Trust Notice
WINTER WOODLAND MANAGEMENT AT QUEENSWOOD

Frances Weeks, the Communications & Marketing Manager for Queenswood Country Park & Arboretum has written to explain the management work Herefordshire Wildlife Trust are undertaking over the winter at Queenswood.

As part of the Trust's ongoing management within the woodlands they will be undertaking ride widening and thinning in the woodland this winter. Similar in nature to the works carried out within North Wood last year, this year much of the work will be towards the centre of the site including areas of native woodland within the Arboretum.

The work is being done to ensure the woodland does not all become 'closed canopy' where little light penetrates to the woodland floor. By creating wide rides (wide paths with graded edges), more open woodland and glades within the woodland, the woodland flora will be allowed to thrive, attracting more bees, butterflies and other invertebrates and increasing the biodiversity of the woodland as a whole.

The scale of the works does, however, require machinery to be on site, so some paths will be temporarily closed, disrupting some routes undertaken by regular visitors. Areas can also look very 'messy' while trees are removed over the winter and get very muddy. The Trust hope that the work will not cause too much disruption and that visitors will understand that the more open structure being created will make the woodland a more wonderful place for both wildlife and for people!

If you would like any more information, please contact the Trust's Estates Senior Manager, James Hitchcock on 01432-356872 or hitchcock@herefordshirewt.co.uk

You can also see a poster by clicking on the 'more details' link below.

Date posted: 26/10/2018
Link: Click here for more details
Contact Name: James Hitchcock
Contact Tel: 01432-356872
Email Address: hitchcock@herefordshirewt.co.uk
---
[top]
Bodenham Women's Oral History Project Group Notice
BODENHAM WOMEN'S ORAL HISTORY PROJECT

The village has changed significantly within living memory and the project aimed to record the daily lives of women who witnessed the changes.

Contributors were recruited through word of mouth and social contacts. This was time consuming but developed good rapport. Thirty-one Bodenham women have shared their memories; in some cases they described aspects of their mothers' lives.

The material consists of sound recordings with verbatim transcripts, an index and signed clearance forms. There is also an interesting written account by Carol Kirkpatrick of her mother's years in Bodenham.

The whole was lodged with the Herefordshire Archive and Record Service at Rotherwas in Hereford as part of the Bodenham Village material in 2015 and should be available to the public around November 2018. Sue Warren currently holds the copyright.

Thanks to everyone in Bodenham who has had any input whatsoever towards this project, including assistance from The Bodenham Community Fund. Many hours and much thought and energy have gone into producing the material; hopefully it will add to the picture of Bodenham life and people for future researchers.


Comments on the process

From Mary Prosser
I grew up here knowing many of the interviewees so nothing really surprised me. Because we lived in the 'old village' I thought we were one of the poorer families in Bodenham; I was amazed to learn that everyone was in the same position, dealing with the same problems and living the same life.

Everyone seemed to recall their past lives with pleasure and happy memories, remarking that today's society was not very pleasant for the youngsters to grow up in. None regretted the hardship and hard work they had to endure during the war and through difficult times. I think the laughter touched me most of all.

From Sue Warren
I came to Bodenham in 1973 and found such memories as killing the pig at home completely new and intriguing. Village life for children within living memory was fascinating, telling tales of mischief and imagination.

Group Members
Margaret Andrews, the late Carolyn Clarke, Carol Kirkpatrick, Eva Lloyd, Pam James-Moore, Jo Morgan, Mary Prosser and Sue Warren (Project Leader) with assistance from Sally Jones.



Sue Warren
October 2018

Date posted: 18/10/2018

---
[top]
Bodenham Parish Hall Notice
PARISH HALL BOOKING SECRETARY

Following over 50 years' association with the Parish Hall, Ida Knott is standing down as Booking Secretary.

The Management Committee are therefore looking for a replacement.

If anyone is interested in getting involved with the running of the Hall and taking on this role, please contact Robin on 01568-797835.


Date posted: 17/10/2018

---
[top]
Herefordshire Wildlife Trust & New Leaf CIC Notice
OSPREY NESTING PLATFORM NOW AT BODENHAM LAKE



Herefordshire Wildlife Trust have issued the following press release

:





Osprey nesting platform installed to attract rare species to Bodenham Lake

An osprey nesting platform has been erected at Bodenham Lake nature reserve in the hope that osprey, whose migratory path passes over the lake, will stay to nest and breed at the site.



The platform has been stalled as part of Herefordshire Wildlife Trust's Lugg Wetland Gem project, funded by the Heritage Lottery Fund which is improving the wildlife habitat at the nature reserve with the help of volunteers from the local community.

In the wild, osprey prefer tall trees which have been damaged and have broken tops caused by storms, heavy snow, or lightning strikes which provide a secure base for their nests but these are increasingly rare in the modern landscape.

The nesting platform is forged from steel and was forged by Downey Engineering, The platform sits on top of a 30 foot pole which gives osprey a clear view of their hunting territory and any potential predators who may threaten the nest generously funded by Herefordshire Wildlife Rescue, Herefordshire Ornithological Club and the National Gardens Scheme,

Bodenham Lake staff and volunteers were joined by a fantastic team from Western Power Distribution who volunteered their time and equipment for the day, installing the tower with ease and even making tea for the assembled onlookers! Volunteers arrived earlier to assemble a collection of twiggy sticks and moss to form a simple nest to attract the eye of any passing osprey. One volunteer commented: "It was a brilliant day! The volunteers breathed a sigh of relief when Western Power Distribution guys turned up – we'd never have managed without their expertise!"

Western Power Distribution Team Manager Gary Lambert said: "We were happy to help and hope the osprey take advantage of their new nesting platform."

Sophie Cowling who is managing the Lugg Wetland Gem project said: "It is so exciting to have this installed at the lake – it looks ideal so thanks so much to everyone who helped to make it happen! We think the placement of the platform will be perfect for osprey and later this year we will be securing a perch and live stream camera so that we can watch and see if we get Osprey visiting or nesting! The platform is in the wildlife refuge area where there is restricted access so any osprey are not disturbed but there will be great views from the bird hides.

"More work will be taking place at the reserve this autumn when we are reprofiling the lake to create shallower banks and establishing 7500m2 of reed bed. This type of habitat is becoming increasingly rare but is fantastic for all sorts of wildlife species – including fish so there will plenty of meals available for any osprey!"

Osprey were heavily persecuted in Victorian times by egg collectors and became extinct in the UK in the 20th century. They returned to breed in Scotland in 1954, and in 2001 Osprey fledged in England for the first time in 160 years. In 2004 two pairs of Osprey colonised sites in Wales for the first time.

An ideal osprey nest site requires an area with a variety of good fishing habitats and available fish species. Rivers, large streams, lakes, lochs, large ponds, gravel pits, estuaries and shallow coastline all provide opportunities for ospreys to fish and a mixture of these habitats is most advantageous. The combination of the proximity of the River Lugg and the density of lakes in the area makes the floodplain of the River Lugg ideal for Osprey.

Ospreys have been seen previously over the Lugg Valley, passing through in spring and autumn - most likely to and from the Scottish Highlands on their annual migration. Records of osprey sightings have increased in recent decades with up to nearly 30 seen in one year.



To see photographs of the nest being installed please click on the 'more details' link below

.

Date posted: 05/04/2018
Link: Click here for more details
Contact Name: Frances Weeks
Contact Tel: 01432-356872
Email Address: f.weeks@herefordshirewt.co.uk
---
[top]
St Michael and All Angels Church Bodenham Notice
ST. MICHAEL'S CHURCH BELLS

St Michael and All Angels Church has six bells hanging in its distinctive bell tower. The original three bells were cast in 1665, and further bells were added in 1729, 1863, and 1897. The first full-length peal (lasting three hours) was rung in 1909. All the bells were recast in 1951. The heaviest bell weighs 12cwt, which equates to nearly 610 kg. The bells in Bodenham have a reputation for being amongst the finest rings in Herefordshire.

The primary purpose of bell ringing is effectively to be a 'call to prayer'- the bells are an audible symbol of the church and remind the hearers that a service is about to take place. In addition to the normal Sunday service ringing, bell ringing is used to mark a range of significant occasions, including New Year, Remembrance Sunday, and weddings.

The Bodenham ringers practise most Wednesday evenings, from 7.45 until 9pm. Ringing is a skill which takes some time and perseverance to develop; the first stage is to learn how to physically 'handle a bell', before learning to ring in sequence with others. When a learner has mastered the basics there are many other challenges, including quarter peals and peals, striking contests and various different 'methods' (patterns of ringing) to learn. Contrary to some people's expectations, bell ringing does not require any particular musical or mathematical ability.

In Bodenham we are always keen to welcome learners of all ages; please contact Jo Beavan (07887-681139) to express an interest or to find out more.

Date posted: 01/04/2018
Contact Name: Jo Beavan
Contact Tel: 07887-681139

---
[top]
Bodenham Ramblers Notice
FITNESS AND FUN WITH THE BODENHAM RAMBLERS



Fitness AND Fun

BODENHAM RAMBLERS
would like to offer you the opportunity to join their walking group.

Our walks programme operates on a 10-day cycle, alternate Sundays and Wednesdays. Winter walks average 4-5 miles with a pub lunch afterwards where possible. Summer walks are around 5-7 miles with a picnic lunch allowing every opportunity to appreciate some wonderful scenery and locations.

Make new friends and enjoy our beautiful countryside while improving your general fitness and having a lot of fun at the same time. No rushing from A to B. Interesting walks taken at a steady relaxed pace in good company.

All ages 18-80 are welcome. This could represent the start of a new lease of life for you, your family and friends
Come along and join us for a trial run (unintentional pun!)
We do NOT run I assure you.

Should you require any further details or information on Bodenham Ramblers please contact the Secretary, Brenda Richardson on 01568-797035 or the Treasurer, Wendy Jones on 01432-272031.

Our AGM will be held on Saturday 10th March 2018
Bodenham Parish Hall at 7pm and anyone interested to learn more will be
most welcome. Refreshments and nibbles available.



Date posted: 01/03/2018
Contact Name: See above
Contact Tel: See above

---
[top]
Notice
THE PHARMACY AT BODENHAM SURGERY

Many of you in the local community will have received a letter from Pharmacy4U offering a service to dispense prescriptions sent to them on line from the Surgery and dispatch the drugs to you by post. They claim to do this with the agreement of the local practice.

The Bodenham Surgery Pharmacy was established in 1984 and has provided a valuable service to the patients of the Practice since then. Like other facilities in the Village that have closed, if we do not all use the Bodenham Surgery Pharmacy it will not be viable. You will surely agree that Bodenham Pharmacy not only provides medicines but also plenty of friendly and useful advice.

We have contacted the doctors at the Practice and they are certainly not in agreement with patients using Pharmacy4U and the Parish Council also supports us in this matter.

Signed

Richard and Karilyn Collins
Former GPs at Bodenham Surgery
who started the Pharmacy Service

Date posted: 03/12/2017

---
[top]
St Michael and All Angels Church Bodenham Notice
REMEMBRANCE IN BODENHAM

Did you know ?

The words to the hymn "O Valiant Hearts", which is sung throughout the country on Remembrance Day, were written by Sir John Arkwright of Hampton Court and Dr Harris composed the tune 'The Supreme Sacrifice'. It was sung for only the second time when the Revd F. W. Worsey dedicated our War Memorial in Bodenham on 19th March 1921.

We have a small piece of Arras Cathedral in the sanctuary of our church. Arras Cathedral was destroyed by the Germans in 1916 and Richard Crayshaw Bailey brought this piece home, to be put "in a Sanctuary of God".

We have a War Grave in our churchyard - that of Jimmy Stenner, who died during the Afghanistan War.

We still have relatives of the Lewis family whose names are on the War Memorial returning to Bodenham from time to time.

Two members of our congregation went to France and found the graves of those commemorated on our War Memorial. They took photographs and these are in a book in church.

The memorial chair in the Lady Chapel was given by Mrs Sturges, the widow of our Vicar, the Revd Herbert Sturges, as a thanksgiving that her five sons all returned safely from active service in the 1st World War.

Vivien Moffitt

Date posted: 04/11/2017

---
[top]
Notice
COMPASSIONATE COMMUNITIES

Bodenham has always been a very caring community to live in but despite this there are people who are lonely, possibly isolated by long term illness or bereavement, distant from their family and in need. Loneliness can have the same effect on life expectancy as smoking 15 cigarettes a day!

This autumn we are piloting a scheme called Compassionate Communities (Co-Co for short) joining the Bodenham Surgery with St Michael's Hospice and the Diocese of Hereford. The practice will highlight patients in need and refer them to the volunteers; the Hospice will do an 8 hour training for the volunteers in communication and listening skills; and the Diocese is involved with facilitating DRB checks and safeguarding.

If anyone is interested and wants more information please contact Karilyn Collins on 01568-797434 or karilynandrichard@googlemail.com.

This is a community venture open to anyone who wants to get involved.

Date posted: 02/10/2017
Contact Name: See above
Contact Tel: See above
Email Address: See above
---
[top]
Bodenham Romania Support Group Notice
CLOSURE OF THE BODENHAM ROMANIA SUPPORT GROUP

It is with regret that we have taken the decision to wind up this Group after 28 years and we would very much like to thank everyone who has supported the Group and Bodenham's twinned village of Enlaka in Romania.

Over the years several people have made visits to the Village and visits have been made by people from Enlaka to Bodenham – mostly funded by a grant from The Know-How Fund. Thanks to the generosity of Bodenham residents who have supported the quizzes, Buttermarket stalls and car boot sales, it has also been possible to make financial contributions to various initiatives in Enlaka which have helped to set up small businesses and create a thriving Social Centre from a derelict bowling alley.

Even such limited financial help as we have been able to offer from Bodenham has enabled the villagers to obtain 'match funding' from Caritas Foundation which has supported what we termed 'The Social Project'. This has greatly improved the lives of the elderly population in terms of access to domiciliary support, medicines and transport to the doctor or hospital when needed. In the early days we also funded English lessons which has helped the villagers' communication in their tourist industry.

Special thanks go to the Bodenham Gardening Club who have enabled us to send a large quantity of seeds each year to enable villagers to grow their own food for themselves and families.

It has been very heartening to have such committed support from Bodenham residents and on behalf of the Committee I would like to thank you all.

If anyone is interested in seeing photos or more information about the Group's activities over the years we would be delighted to share this with you. Please contact me, Pat Horrigan, on 797044 or Margaret on 797096. You could also see Enlaka's website www.atid.ro/index.php/villages/enlaka .

Date posted: 01/05/2017
Contact Name: Pat Horrigan (Chairman)
Contact Tel: 01568-797044

---
[top]
Bodenham Community Charity Notice
BODENHAM COMMUNITY CHARITY

Bodenham Community Charity welcomes applications from any individuals and organisations in the Parish of Bodenham. The Trustees have a wide remit and can make grants towards a range of items, services and facilities. Applications are not means tested and are always treated in confidence.

The Trustees of the Charity are Dr Carolyn Knight, Mr Stan Davis, Mrs Louise Layton, Mr Rowland Hunt and Mrs Susan Hack.

For further information please contact Mrs S. Hack, Peas Green Cottage, Bodenham, Herefordshire HR1 3JU (01568-797848: e-mail sue@peasgreen.co.uk) or speak to any of the Trustees.

Date posted: 03/06/2016

---
[top]
Herefordshire Wildlife Trust & New Leaf CIC Notice
BODENHAM LAKES AND QUEENSWOOD

The management of iconic Herefordshire beauty spots, Queenswood and Bodenham Lake, transferred from Herefordshire Council to a partnership between local "not for profit organisations" Herefordshire Wildlife Trust and New Leaf Sustainable Development Ltd. on 15th March.

The partnership, which has a 99 year lease from Herefordshire Council, intends to form a Community Interest Company (CIC) to oversee the running of the sites and will seek external funding for much needed investment in both sites. Plans include improved visitor facilities at Queenswood, where it also wants to initiate an environmental education programme whilst developing the current woodland management for the benefit of both people and wildlife. All of this will be done whilst retaining the essence of this high-profile site.

Meanwhile, Bodenham Lake will continue to be managed as a nature reserve, ensuring the site retains its status as a wildlife haven. The reserve is 44.5 hectares (110 acres) in size, and contains a variety of habitats including the largest area of open water in the County, riverside meadows, veteran and newly planted community orchards, plus wet woodland. It is an important site for overwintering and breeding birds. The public hide allows you to enjoy views of the wildlife and surrounding areas. There is no prospect of housing developments or the sale of land within the sites.

As there will be no funding from Herefordshire Council, parking charges have been introduced at Queenswood to fund the running of both sites. Charges will be £1 for an hour, £2 for 2 hours and £3 for over two hours. Visits of 20 minutes or less are free. Visitors can become Friends of Queenswood and Bodenham Lake for £40 a year, which provides free parking for one vehicle, plus discounted entry to events, and updates. There are no plans to introduce parking charges at Bodenham. The former visitor centre at Queenswood will be reopened, to sell local produce and gifts, plus providing visitor information about the sites.

Local communities will be able to contribute to the management of both sites through site-specific management groups. It is envisaged that each group will have representatives from the community, Parish Council, user groups, e.g. Sailing Club, and representatives from New Leaf and HWT. Each site management group will have a community member on the CIC Board.

A variety of volunteers is needed at both sites and anyone interested can get more information from Rachel Hicks, Visitor Experience Officer.
r.hicks@queenswoodandbodenhamlake.org 01432 356872

Date posted: 02/04/2016

---
[top]
Notice
DEFIBRILLATORS ARE GO!!

Thanks to the generous contributions of many local residents and businesses and the hard work of Margaret James, Rhian Powell and others, the Parish now has two defibrillators ready for use in an emergency.

You can find them at:


Bodenham GP Surgery in Brockington Road. The defibrillator is on the outside wall to the left of the entrance
.


Bodenham School in Church Road. The defibrillator is on the outside wall of the classroom to the right of the main school entrance
.

Each defibrillator box is protected by an alarm, but obviously in an emergency that should simply be ignored.

To see what a defibrillator looks like, or to download/ print a copy of these notes please click on the link below.

Twenty-two residents recently attended a very helpful training session. However, anyone can use a defibrillator in an emergency – no training is required. The defibrillator itself gives you step by step instructions on what to do. Also, the first action you should take is to dial 999 and so the Ambulance Service will also be there to guide you by telephone until an ambulance arrives.

The defibrillator is for use only if there is no movement or response from the casualty and the casualty is not breathing.

You can't do any harm to a casualty by using the defibrillator – it will only deliver a shock if it assesses that the casualty needs one.

The procedure is:

1. Dial 999 for the ambulance service as soon as you realise the casualty is seriously unwell. The ambulance service will talk you through the following steps as you do them.
2. Make sure the casualty is not lying on a wet surface.
3. Take the defibrillator out of its carrying case and make sure the Adult/Child selection switch (top left) is in the correct position to match the casualty – i.e. an adult or child under 8 years old.
4. Press the green button to start. Follow the voice prompts.
5. Quickly remove clothing from chest and stomach – cut or tear if necessary. There are scissors in the accessory pack inside the carrying case.
6. Pull the pads out of the right side of the machine by pulling tab.
7. Tear open the pads packaging and look closely at the picture on each pad.
8. Peel off the pads and position according to the picture – upper right and lower left chest
9. Press the pads firmly in place. If there is a lot of chest hair which might prevent the pad from staying in place, quickly shave the hair. There is a razor in the accessory pack.
10. Listen carefully to the voice prompts to determine if a shock is necessary.
11. If a shock is needed make sure no-one is touching the casualty, press the orange button and stand clear.
ON NO ACCOUNT TOUCH THE CASUALTY
12. If no shock is needed the voice prompt will tell you.
13. Listen for the voice prompts to begin CPR.
14. Continue to follow the voice prompts until medical help arrives and they have taken over from you.


Date posted: 25/07/2015
Link: Click here for more details

---
[top]
Notice
BODENHAM HISTORY – THE ANTHEA BRIAN ARCHIVE

Many of you will remember Dr Anthea Brian who lived in Bodenham from the mid-1970s until her death in 2007. During her life here she collected an enormous amount of historical information relating to Bodenham. Whilst some of her work was published during her lifetime e.g. her book on the history of houses in the Township of Bodenham Devereux there remains much unpublished material in her archive of considerable historical interest.

The Archive includes:


a draft for a second companion volume to her published book which covers Bowley, the Moor and the Maunds


personal accounts of life in Bodenham in the early years of the 20th century


records relating to St Michael's church

In addition, there are numerous old maps, more than a thousand photographs, detailed indexes with information about surnames, field names, etc, copies of old wills, and so on.

Since 2007 I have housed the Archive and dealt with incoming enquiries relating to it. I am unable to continue to do this and have been discussing with the Hereford Record Office the possibility of depositing the Archive with them as 'The Anthea Brian Archive'.

The Parish Council have been consulted and are broadly supportive but have asked that sufficient time is given to enable them to identify and copy material of interest with a view to posting this on their website.

It seemed a good idea to extend this to all interested people in the village, so this note is to ask you to contact me if there is anything you would be interested in following up yourself. If enough people are interested in a particular aspect, we could arrange some informal group events. I should be delighted to hear your thoughts and suggestions about the Archive.
Margaret Andrews (01568-797215) cepheus@btinternet.com

Date posted: 11/02/2014

---
[top]
St Michael and All Angels Church Bodenham Notice
SUPPORTING THE CHURCH

ST MICHAEL AND ALL ANGELS CHURCH
BODENHAM

Dear Parishioners

I think it would be fair to say the majority of people living in Bodenham value the fact we have a parish church in our midst. Although a large percentage don't attend the church on a regular basis, many like to come and join in the worship for special Easter and Christmas services, and if you don't come to these, you may have attended the church to celebrate a family event, such as a christening, wedding or funeral service.

Unfortunately it is becoming ever increasingly difficult to meet the costs involved to keep the church running, something in the region of £80 per day. To assist with this financial burden it is becoming more essential to organize fund raising events.

Do you have some time and talents you would be prepared to offer to become part of a fund raising committee? Maybe you are an "ideas" person, or you have organizational skills, or are able to offer support by way of "lending a bit of muscle" which is sometimes needed to help set events up. If you feel you could help in any way at all, please would you contact me on 01568 797 228 and give me details of your name and telephone number and I will get a meeting set up in the near future.

You don't need to be a church-goer to be involved with this. But if you care about having a parish church in our midst I would be very pleased to hear from you. St Michael's has stood here for eight hundred years or so and it would be tragic to risk losing its presence within our community.

Many thanks


Lyn Pollard

Date posted: 02/02/2014

---
[top]
Bodenham Community Plan Steering Group Notice
ORDERING REPEAT PRESCRIPTIONS BY E-MAIL

Did you know - that you can order your prescriptions at the Bodenham pharmacy by email – here's how:

1. Click on the link below.

2. Complete details (medication, name, etcetera).

3. Click on arrow next to Select a Chemist optionand use the drop down menu to select Bodenham.

4. Click on Send / Submit.

Date posted: 01/12/2011
Link: Click here for more details

---
[top]
Page Editor: (Events and Notices)